Diary of Pangyo is a mini web comic series featuring Pangyo, who narrates his own story of how he fell for Choco and confessed to her, while having some consequences during the progress. It contains 20 episodes.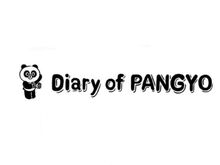 Episodes
1.Being a little panda, I was happy
2/3.What is love?
13/14.Mission Edward
15/16.Rival alert
17/18.Ribbon War
19.First Date?
20.Finale