Diary of Pangyo is a mini webcomic series featuring Pangyo, who narrates his own story of how he fell for Choco and confessed to her, while having some consequences during the progress. It contains 20 episodes.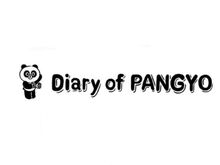 Episodes
1.Being a little panda, I was happy
2/3.What is love?
13/14.Mission Edward
15/16.Rival alert
17/18.Ribbon War
19.First Date?
20.Finale
Ad blocker interference detected!
Wikia is a free-to-use site that makes money from advertising. We have a modified experience for viewers using ad blockers

Wikia is not accessible if you've made further modifications. Remove the custom ad blocker rule(s) and the page will load as expected.