Find Alumni is a function in LINE that helps you to find alumni from your school. Not only you can find your friends by using it, but also useful for searching old schoolmates too.
How to use
Choose the 'More' section and click 'Find Alumni'.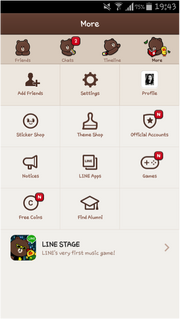 You can add your schools(including elementary, junior-high, senior-high and university)and the year you graduate.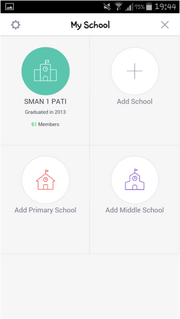 Then you are able to reunion with your alumni.
Extra Information
To promote the feature, LINE published a set of stickers which has the same name with it.(However, it was a limited edition and the stickers don't exist anymore.)
Ad blocker interference detected!
Wikia is a free-to-use site that makes money from advertising. We have a modified experience for viewers using ad blockers

Wikia is not accessible if you've made further modifications. Remove the custom ad blocker rule(s) and the page will load as expected.